ARIA Athlete: Madison of iFrisbeeShots - The Second Round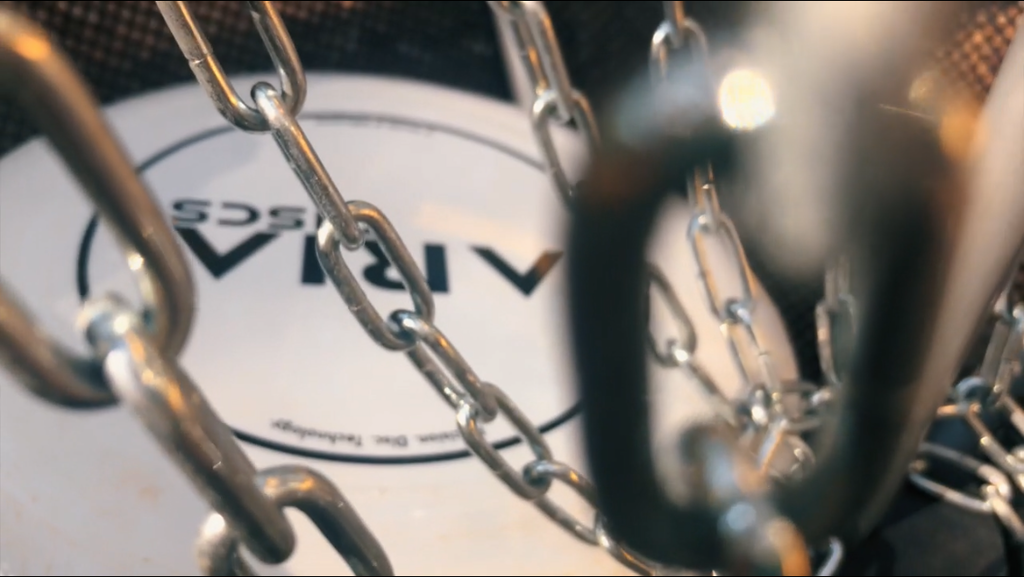 In 2018, we were introduced to Madison, a trickshot whiz. While her shots were crazy impressive, we were especially impressed by her commitment to making a name for women in the trickshot world, a historically male-dominated arena. She's been vocal about increasing the number of women in disc sports, and using her platform as a way to increase awareness of the female trickshotters that are out there - because you can't be what you can't see. 
We've been fortunate enough to work with Madison since then, and have been along for the ride as she continues to impress the world with crazy trickshots, cool videos, and most of all proving that it's not just your skills, it's what you stand for. 
We caught up with her recently to get a recap of her time being sponsored by ARIA, and here is what she had to say:
"My name is Madison Swaney, I am a frisbee trick-shooter that wants to help grow the world of disc sports. The day of March 6, 2018 I officially partnered up with ARIA in hopes to expand disc sports all over the world. Since then, I have been featured on the American television show RightThisMinute and the Youtube channel PeopleAreAwesome."
Check that one out, it's amazing:
She went on to describe using ARIA discs as her main trickshot disc:
"The disc that I used for the trick-shot was made by ARIA. I have used [other discs] for many years and I thought that was the best disc out there, but after using ARIA discs, I can tell you ARIA has the best quality disc. Don't believe me? A year ago I said this about about ARIA discs, "With the amount of time I have had with the discs, I have found ARIA discs to be quite durable, plus they are the best discs around, quality wise. I have thrown [other discs] for around 4 years now, and have never felt one like ARIA's. They're great for throwing backhands/forehands [...] the disc is well worth its money! How a disc is made can affect your ability to play any disc sports". 
Finally, we asked about how the sponsorship itself was going:
"Being sponsored by ARIA has been an amazing experience! Throughout my time being sponsored, I have noticed how friendly the staff is and how involved they are with my sponsorship. I've been doing frisbee trick-shots for around five years now and have been sponsored by a total of three companies. Out of those three companies, ARIA has been the most responsive and involved with me in my partnership. I can truly say without the help of ARIA in this past year, I would not be where I am today with frisbee trick-shots! With this being said, I can't wait to see what is ahead for this amazing company!"
We're super proud to have worked with Madison up to now, and are excited to see where things go in the future! Keep making awesome shots and inspiring us all.
----------------
While we're currently not accepting more trickshot sponsorships, we do have great deals for ultimate teams and leagues! Hit us up at info@ariaultimate.com for more information. And if you're looking for some discs to get your own trickshot career off the ground, we've got some great deals on both practice discs and mystery packs on our store!