ARIA is the OFFICIAL DISC for WINDMILL 2018 in AMSTERDAM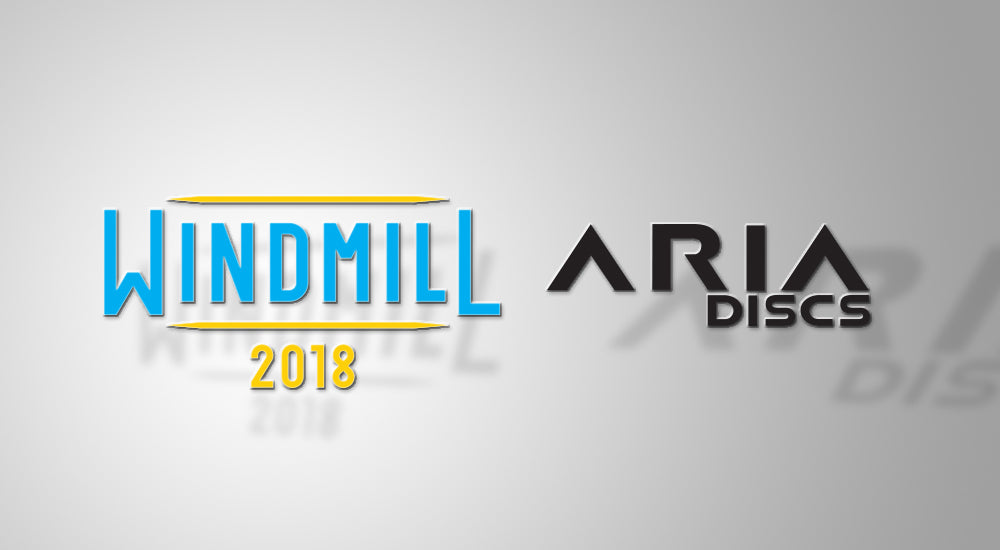 ARIA Ultimate is proud to announce that we are the official disc of Windmill 2018, the largest and arguably one of the most fun tournaments in Europe, if not the world. 
A Win-Win partnership between two excellent ultimate organizations
Windmill has been pushing the envelope on tournament production quality and responsibility since 2005, always excelling in providing the best experience on the field, off the field, and for the planet. ARIA is proud to support this year's tournament, and proud to be chosen as the official disc partner of Windmill 2018. 
Relaxed Preparation for World Ultimate Club Championships 2018
Windmill will not only be a "festival of frisbee", but will be the last stage for some of the top teams in the world as they plan for their peak at WUCC in the USA in mid July. 
Historically, Windmill has attracted teams not only from across Europe but from across the world. Amsterdam and the Dutch ultimate community have done an amazing job at hosting teams from all corners, with hospitality and amenities that rival some of the top world championship events. Many top players enjoy the weekend, and stay in the area for an extended vacation. 
This year, look for some of Europe's top stars to shine on the fields in the Netherlands, as the lineup for teams will bring some top talent to the semis and finals of this year's tournament. 
ARIA Ultimate Social Partner Donation model gives back to the ultimate community
ARIA discs is not only high level professional disc (the most recent Official Championship approved disc by USA Ultimate and the World Flying Disc Federation), but we also operate with a donation model, similar to TOMS Shoes. When you purchase ARIA discs, we donate discs to our social partners to help spread the value system of the sport of ultimate. We believe that ultimate is intrinsically good for the world, so it's a core part of our mission to support organizations that are pouring passion into spreading the sport and improving lives of people young and old across the globe. 
Follow-up questions about ARIA and Windmill  
If you are curious about a few more things, here are some answers! If they are not answered here, give us a call, or send us an email! 
What's so special about the ARIA disc? What's different about it from other discs? 
ARIA is a company founded by ultimate players, so we know how a competition disc should feel and how it should fly. You will notice a few more yards on your hucks due to a more precise and sleek wing shape. Otherwise, the disc will perform the way you expect. The biggest technical improvement is perhaps in the plastic! The ARIA disc stays softer in really cold temperatures, holds its form better in really hot temperatures, and is friendlier on the hands when catching. We are the newest officially approved WFDF Championship-level disc. 
Will players at Windmill be forced to use the ARIA disc in competition? 
Absolutely not! :)  It is not our goal to make anyone do something they don't want to, but rather to serve the sport, and show that by making informed choices, you can have an impact that is greater than just yourself. ARIA is trying to get players to view a disc as more than just a piece of plastic. It is part of a value system that is trying to promote inclusiveness and integrity, even on the finals fields. We hope to spread this concept, and I think this is why Windmill and ARIA decided to partner for this year's tournament. 
Is ARIA a cool company? 
Obviously :P
Where can I find out more about ARIA's social partners? 
Currently, we have five social partners that we are supporting, and you can read all about them here. But, keep your eyes out for some creative and interactive ways in which the players and fans at Windmill will be directly interacting with the ARIA social donation model. 
I'm running a tournament, can I partner with ARIA? 
If your tournament mindset is about serving the players with a top-quality product and growing the sport, then I think we're on the same team. Feel free to reach out to us at info@ariaultimate.com to start a conversation!