ARIA Discs 1 for 1 donation model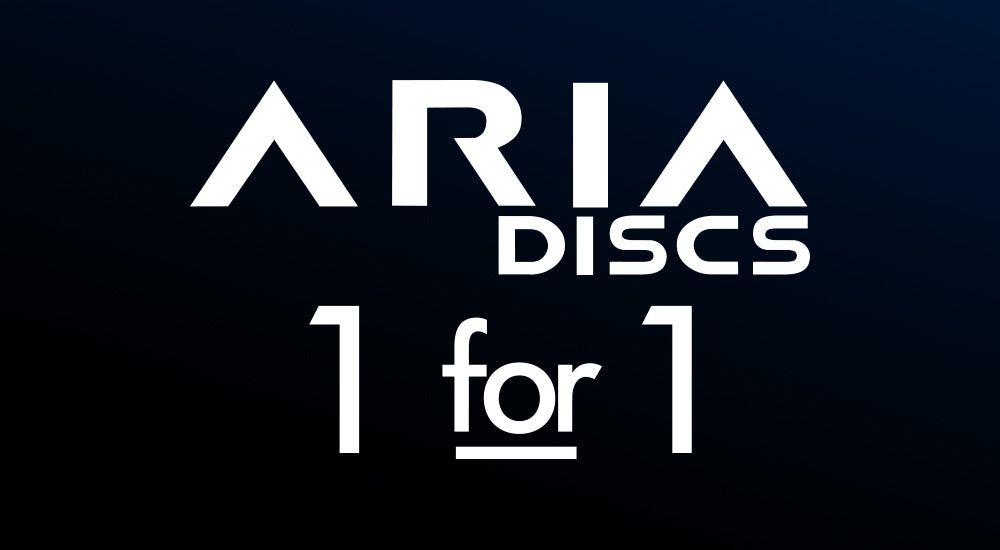 ARIA Discs operates with a 1 for 1 donation model. When a customer buys a disc from us at retail price, we make one disc available to one of our social partners. The customer chooses which partner, or if they don't have a preference, selects "
area of highest need"
. When a current ARIA partner has received enough discs to fulfill their immediate needs, we will cycle them out and include a new social partner as a recipient. We are always encouraging new partners to apply to be a part of our social organization donation process.
Some people might know this model as the TOMS Shoes model, often referenced in business school case studies and social impact thesis papers. I would like to dig in a little bit and peel back several of the layers of this 1 for 1 model. While helping people out by donating discs to them may seem simple on the surface, it is far more complex than that.
Why ARIA chose a 1-for-1 model
ARIA Discs is not interested in being the privileged benefactor that dumps plastic toys into underserved communities. In contrast, it is our goal to foster successful partnerships between organizations that are trying to have a positive impact in the communities they operate in based on a social model that they have learned works best for their constituents. It is not our goal to decide how a single disc can best be put to use. Instead, it is through conversations with organizations such as AgeUP, Ultimate Peace, E.R.I.C., or Bridging the Gaps that we listen to the needs of ultimate organizers and position ourselves as a platform to help them acquire the tools (discs) they need through our donation model.
Why not just donate money to these organizations instead of giving them a disc? This is an excellent question, because at the end of the day, funding is more versatile and can easily translate into a variety of different uses. There are a few different ways that consider this criticism.
Why does ARIA donate ultimate discs?
Firstly, from a numbers perspective, we are choosing to make discs available to these organizations at our expense as opposed to the retail cost they would otherwise incur to buy a brand new high level disc. Our partner organizations end up with a product, at zero cost to them, that is the exact same high quality product that an top level player would buy to play with in a championship level game.
Secondly, everyday ultimate players buy and use discs all the time. We are trying to establish a deeper connection between these people and the concept that ultimate can be used as a tool for social change. An ultimate player now has a direct connection with making an impact, learning that their purchasing decisions can empower a leadership program or healthy living environment for someone that is otherwise not as privileged. We hope that the effect is that that player then enters into other life decisions, now equipped with this new lens, as they choose how to spend their time, money, or talent. Imagine if every conversation that took place between an ultimate player and a non ultimate player included a perceptive understanding of the intrinsic value system of the sport (integrity, cooperation, athleticism, inclusiveness, acceptance, to name a few elements). If the result was one where more resources, attention, and money were dedicated to the furthering of these values, I think we would see progress on some of the challenges our society faces these days.
Helping vs. hurting
There is another challenge with the TOMS Shoes model that is worth mentioning. It is difficult to deny, in a silo, that a child with a pair of shoes is better off than the same child that goes barefoot. However, as many international aid workers will argue, it is important to consider the ecosystem in which the child exists in order to understand the impact of the donated shoes. If all of the shoes in a community are donated, you would put the local shoe vendor or shoe manufacturer out of business. While the individual donation is helpful to the child, the process ends up being detrimental to the economic ecosystem within the community. On top of that, should we not also be be considering the source of the problem? Why does the child not have a pair of shoes? The root cause of the shoelessness is one that is deeply embedded in the fabric of our society, centuries of systems of oppression leading to a divergence between the haves and the have nots.
In ARIA's case, we are not just dropping discs out of an airplane onto masses below. Rather, we have identified organizations that are operating in communities that they personally know and understand. We have engaged them in conversations about how we, as a for profit actor in the ultimate community, can better support them. We are not trying to replace local toy companies or local disc vendors in the places that the social orgs we are partnering with are operating. Instead, it is our hope that because of the access to resources or education offered by our local partners, the people benefiting from ARIA Discs will gain the power to improve the quality of life for themselves and the communities that they live in. If we ever get to a point where no one is asking ARIA to donate discs, we will have achieved our mission. Until that time, we will do our best to operate as a company that supports the excess of passion and purpose in the lives of ultimate players that are using this sport to do good in the world.
Looking ahead

At the end of the day, ARIA Discs is interested in being a sustainable business that serves the ultimate community with high-level discs while supporting the growth of the sport at a grassroots level. At the same time, our goal is to empower passionate ultimate players and social workers around the world to use the sport of ultimate as a tool for social change. We've said it before and we will say it again, "We believe that ultimate is intrinsically good for the world." We've seen it firsthand, and we've heard countless stories about how a disc has changed a life or changed a community. We hope that we can build a business around the concepts that make this transformation possible for more people.
Help us sustain the rise of ultimate and all we stand for as a 1 for 1 model company by checking out our online store.