ARIA Ultimate Game Of The Year 2017 Recap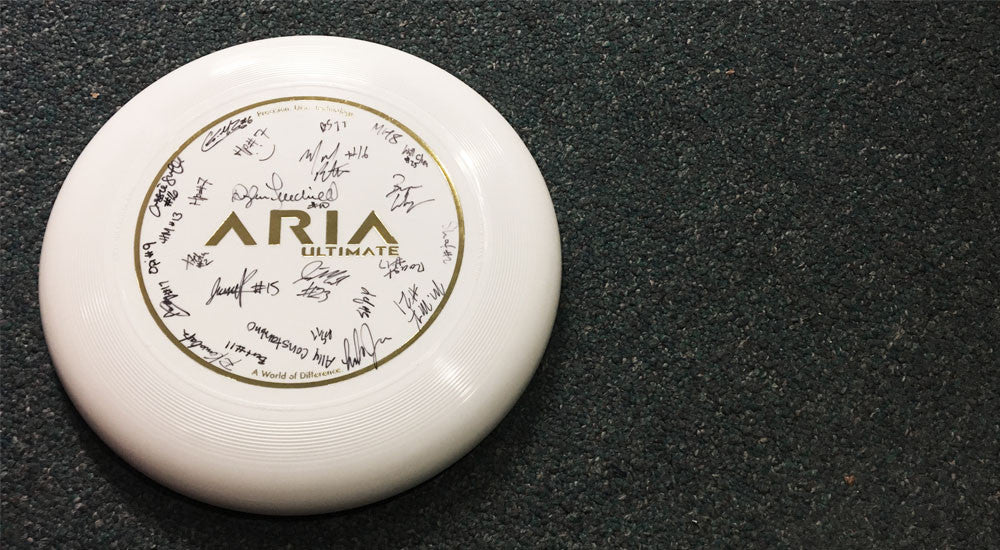 On April 7th 2017, ARIA Ultimate hosted the Game Of The Year in Seattle, WA. 30+ top athletes and droves of diehard fans braved the weather for the first live ultimate game to be played with the recently launched ARIA Ultimate disc.

ARIA Ultimate is a Seattle based company dedicated to serving the sport of ultimate by making a top level 175g ultimate disc that gives back to the community through a 1 for 1 donation model. The project spent over two years in development phase, launching publicly this April with the support of players and organizers worldwide.
Top names from around the continent came to Seattle to compete in the Game Of The Year, invited based on their athletic skills, disc experience, and commitment to the sport of ultimate and its value system. In addition, ARIA invited four engaged and spirited Seattle area youth players to join the squad.
What better weather to launch a disc than 25-40 mph winds and cold rain? While the weather didn't cooperate with us, it didn't scare away the smiles of the players and fans. In fact, even with the weather, the new disc performed to or exceeded expectations in both directions, both at high speeds and for short distance precision throws.
While the score of the game was not the primary focus, the teams were fired up for some healthy competition. Fans had a stake in the game, too, as they followed along to see if their pre-game voting on the outcome would pan out in their favor for a chance to win a disc signed by all the competitors! Team Blue ended up chalking up the W 15-11 over Team Black.

While the game was best in class given the weather conditions, it was also great to get some early opinions on the new ARIA Ultimate disc. We were able to collect a bunch of feedback ourselves (link to testimonial page), but it was also great to hear reactions from the players themselves.
Now that the dust has settled a bit and the parkas are dry again, the athletes have another challenge ahead of them. They will decide how they would like split up and donate 500 ARIA discs to any organizations of their choice. The conversation is ongoing, and we are excited to be learning about the various different lenses the players are using to identify and choose how to impact people through the sport of ultimate.

Stay tuned for videos and pictures of the ARIA Ultimate Game Of The Year 2017. If you are interested in the GOTY 2018, sign up for email updates at www.ARIAultimate.com!