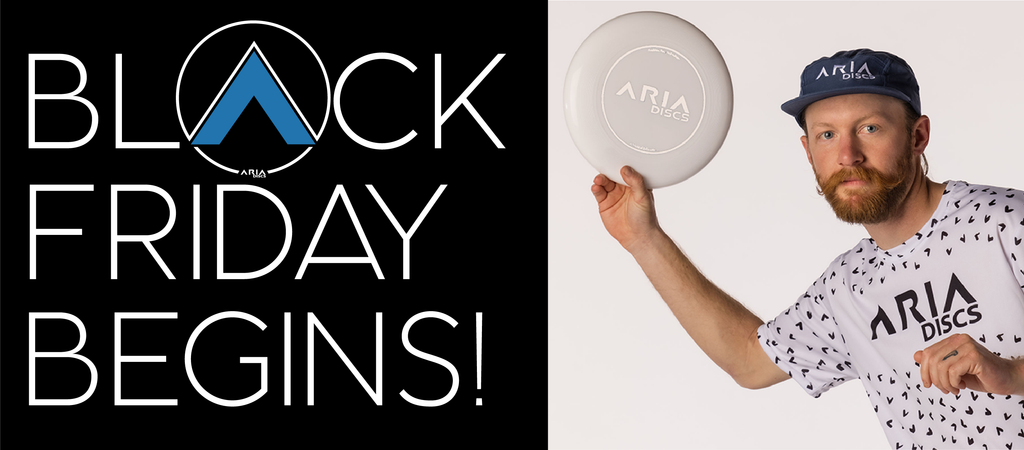 It's finally here! The Black Friday to Cyber Monday sales from ARIA Discs. We hope everyone is having a wonderful Thanksgiving weekend. Check out all our deals that end 11/28/2022 at 11:59pm. 
We had a magical invention this year called Ghost printing. We stocked up on some Ghost printed ARIA Unos and we'd love to have you check them out for only $5/disc. Use code "GHOST" to save $7! 
Self explanatory here! 50% off our easy to use Disc Golf Discs. We partnered with Prodigy Discs to create a curated catalog of disc golf discs that allow even a 5 year old to play the game well!
Want to look good when you're on the Ultimate field, disc golf course, or gym? Grab a newly released ARIA jersey or a Heckler bag (which is a dual use Ultimate or Disc Golf bag!) Get 50% off by using code "BLACK FRIDAY".
This is the big one! Just what Clark W. Griswold has been waiting for. For limited release this weekend only, we're offering 10 custom full-color Ultimate discs for only $50 (shipping not included). A perfect gift for yourself or a loved one. Maybe a trick shot star, a team, or event, or maybe just to try them out. Take advantage this weekend for the best deal on the planet. USE CODE "CUSTOMDISCS".