It's OFFICIAL: Gentle Supreme Party of the year Oh-yeah Tournament! - a high level, all-in, mixed ultimate tournament in Europe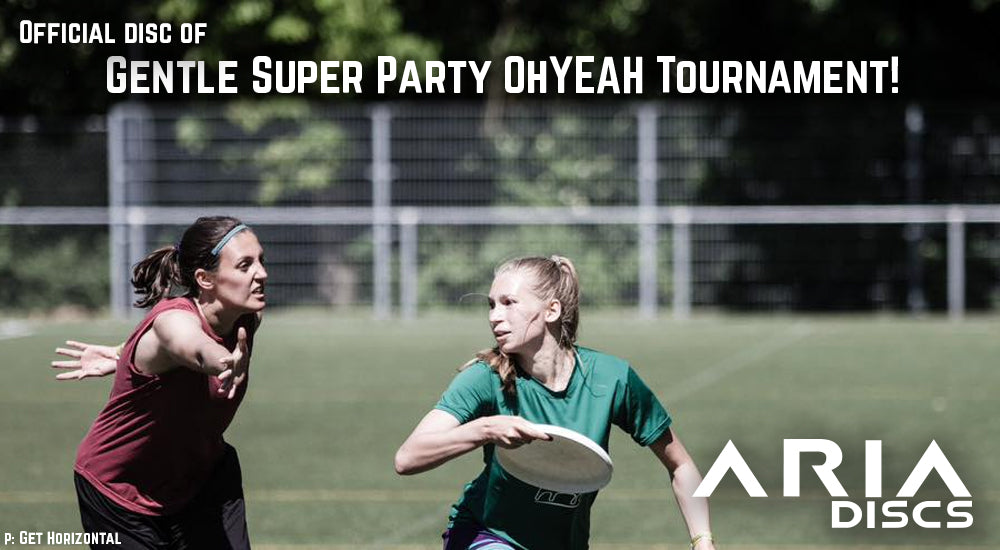 ARIA Discs are proud to be the official disc of yet another awesome community run high energy event in Europe.  The Gentle Ultimate club from Ghent, Belgium, has been a terrific group of ultimate players and organizers to work with.  1000+ people will come through the beautiful Blaarmeersen grounds just outside city center to watch 500+ athletes duke it out on the gorgeous fields. Ghent Ultimate has been organizing this event since 2005, and this year they are proud that "ARIA brings a high level professional disc to the ultimate community while also adding social value to it. This is something that we want to be part of," says one of the tournament directors. 
The tournament has comically been abbreviated to GSPOT, as it is often referred to off the record. It is an amazing example of one of the unique 'all in' tournament opportunities that includes high level pan-european play, incredible field locations, and delicious food and beverages. If you have not played at this tournament before, be sure to add it to your bucket list for 2019, as it has been and will continue to be at the top of many lists! 
On top of all of this amazing that is about to happen next weekend, the tournament also believes strongly in social values and community development, so this year's players will get to participate in the ARIA social partner donation model token system. ARIA has donated 60+ brand new discs to the cause, and each player at the tournament gets a token that they can put it in one of several buckets at tournament central. Each bucket represents one social partner that is using the sport of ultimate and its value system, either locally or internationally, as a tool for social change. The players are encouraged to engage in healthy conversations as they compare apples to orange on how they would like to vote for the percentage distribution of the donation discs. It is ARIA's goal to increase the awareness of the power of an ARIA disc as more than just a elite designed professional piece of plastic. 
Are you going to this year's tournament? What are you most looking forward to?!? See you there!