Strength in Diversity - "Black Widows Ultimate Frisbee Team"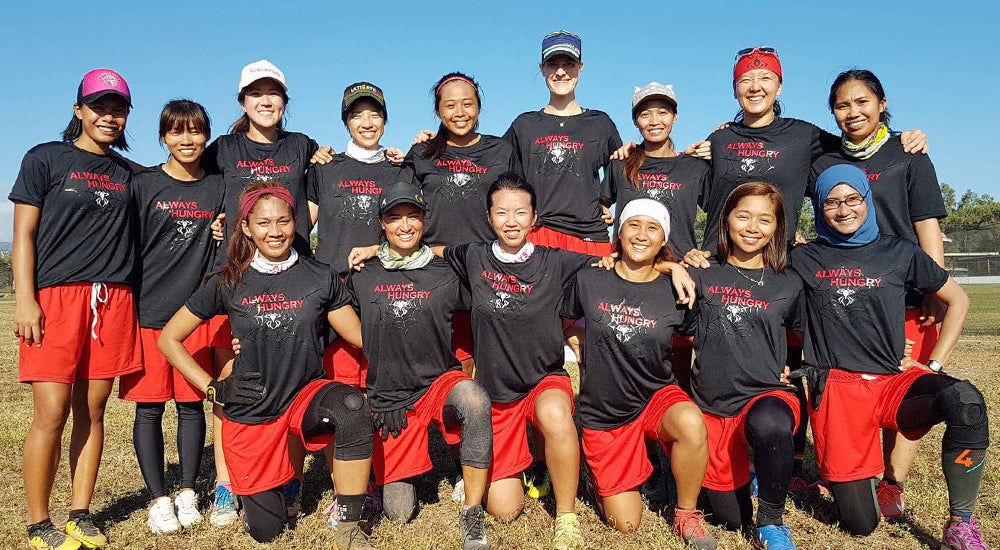 International elite women's ultimate
The Black Widows is a group of women that have come together from multiple countries around Asia to compete as a club team in international ultimate tournaments. They celebrate the diversity in their cultures and in their ultimate playing styles and strategies, and draw strength from their differences. 
They recently completed a tour of the United States with test matches against some of the top club teams in the world. "This experience has been nothing short of amazing," says one of the BW team organizers, Rica Garcia. 
Professional perspectives on strength in diversity and improving ultimate
Here are several interviews from the athletes as they reflect on some of their backgrounds, some of the things they find most important about diversity, and some advice for other players out there! 
Playing ultimate at the highest level, and using ARIA Discs to coach, train, and teach ultimate
The Black Widows will continue to run clinics and trainings for youth and women in their home countries. They hope to promote the values that can help grow the sport and inspire women to improve. ARIA is proud to sponsor the BW crew with discs for their training and games throughout their journey, including the USA Ultimate - US Open elite tournament. ARIA is also donating discs for the athletes to use in their clinics to inspire the next generation of women leaders in ultimate. 
Support the Black Widows and support the growth of ultimate
Please support the work that the Black Widows is doing to promote ultimate, spread ultimate's values, and teach and coach women across several cultures in Asia.  You can purchase an official Black Widows disc here. Proceeds from the sale go directly to BW, and through ARIA's donation model, when you buy a disc for yourself, ARIA will also donate an additional disc to the Black Widows to gift to a young and aspiring ultimate player at their clinics. 
Black Widows Ultimate in a nutshell
Black Widows is a diverse group of women from Southeast Asia competing in high level club ultimate. These athletes are dedicated to excellent performance, and to highlighting that the diversity of their roster makes them stronger. Not only do they compete in high level tournaments, but there are passionate individuals that are working hard to spread the sport of ultimate, and ARIA is proud to support them. Proceeds from the sale of this disc will go to the BW folks in the Philippines, Malaysia, Hong Kong, Singapore, and across southeast Asia that are using ultimate to spread SOTG and its value system through clinics across their region.  YOU can be part of this by selecting to allocate your proceeds to the Black Widows journey.  It is our hope that the BW crew will inspire a generation of women to always be hungry for more success, on and off the field.