Photo Credit: Liam Storrings
ARIA is proud to welcome one of our newest social partners, Association Sportif de Ultimate en Haiti (ASUH). ASUH is bringing ultimate to a new and enthusiastic audience in Port-au-Prince, Haiti, and the rapid growth they've already achieved speaks volumes about the commitment and passion they bring to the development and growth of Haitian ultimate! We're excited to work with them and can't wait to see where they go from here. "Let's go, Ultimate Frisbee Haiti!"

The Foundation of ASUH and promoting ultimate and disc skills
ASUH was formed t
o grow the sport of ultimate in Haiti beyond the single, existing grass-roots project of free youth clinics that now serves about 100 kids from low resource homes in the neighborhood of Peguyville in Port-au-Prince, Haiti. This will be achieved by expanding our use of youth clinics, reaching out to schools, churches, and other civic organizations with a goal creating a self-sustaining community of youth players involved in
weekly programs in the Port au Prince area by June 2018.
While ASUH enjoys organizational and coaching assistance from a group of U.S. expats, the program is driven by Haitian coaches and older players mentoring the newcomers. Kids recruit other kids and the most dedicated have been attending the weekly sessions regularly since the program's inception in 2016.
The kids reached by ASUH range in age from 6 to 18. Open space is a rarity in Port au Prince. The clinics provide room to run in a structured environment that encourages more experienced players to step into leadership roles teaching other kids the rules and techniques of ultimate.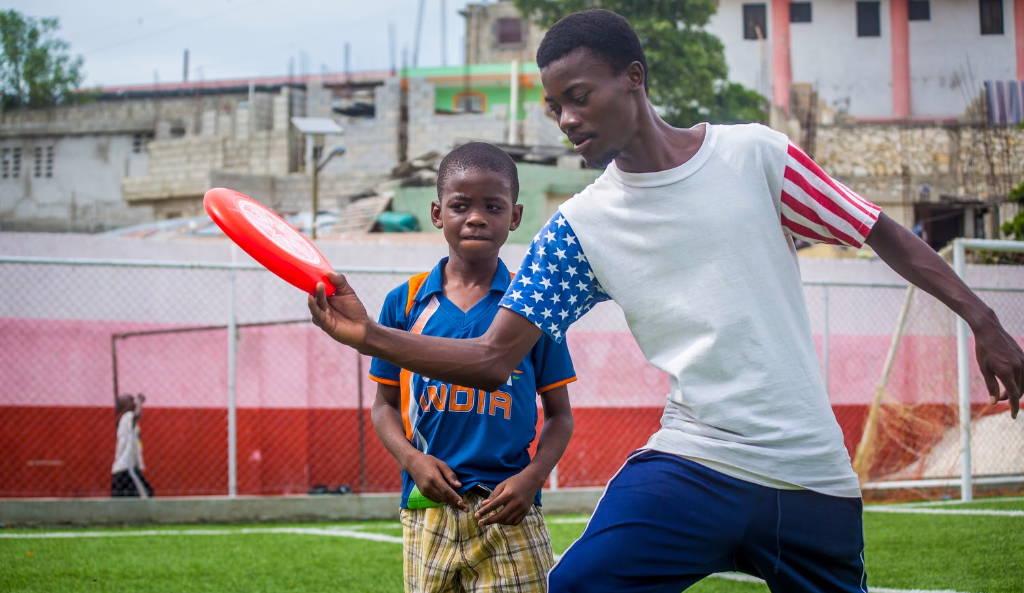 Photo Credit: Liam Storrings

Looking Towards the Future - building the next generation of disc athletes
ASUH aims to expand ultimate by

reaching out to churches and other community organizations frequented by participating kids families and offer to conduct a clinic for kids to learn and play ultimate at the organization's space. Youths already playing are natural ambassadors for the sport. Organizations would receive a welcome to the sport pack containing 8 cones, 5 discs, and rules and resources in French. Program coaches would return bi-weekly to follow-up.
Ultimate Frisbee is well suited to Haiti, the sport requires few resources to play and the unique self refereeing and spirit of the game aspects of the game provide models for conflict resolution which are transferrable skills beyond the field. During clinics, children are encouraged to teach others and play respectfully with each other, encouraging both teamwork and leadership.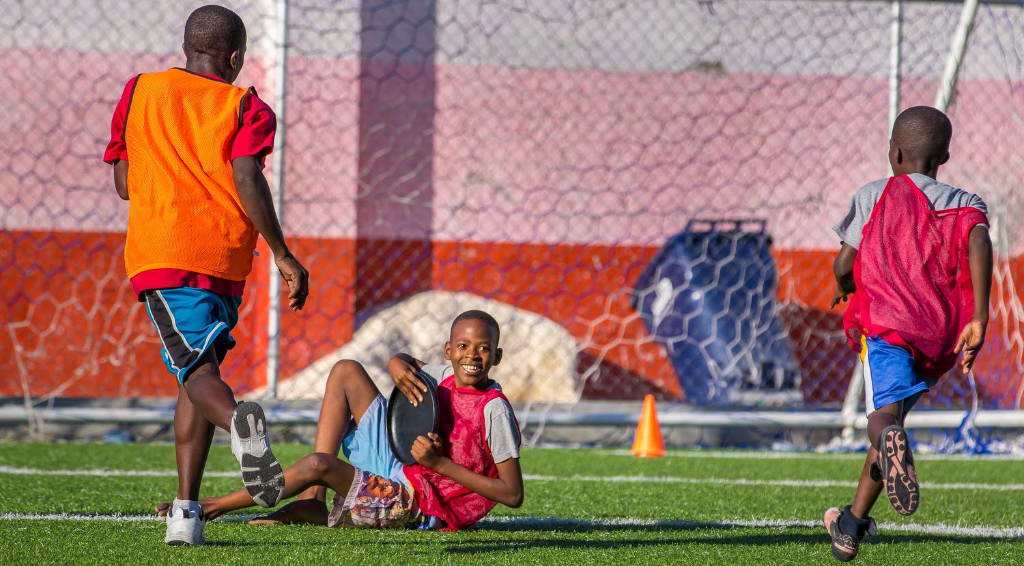 Photo Credit: Liam Storrings