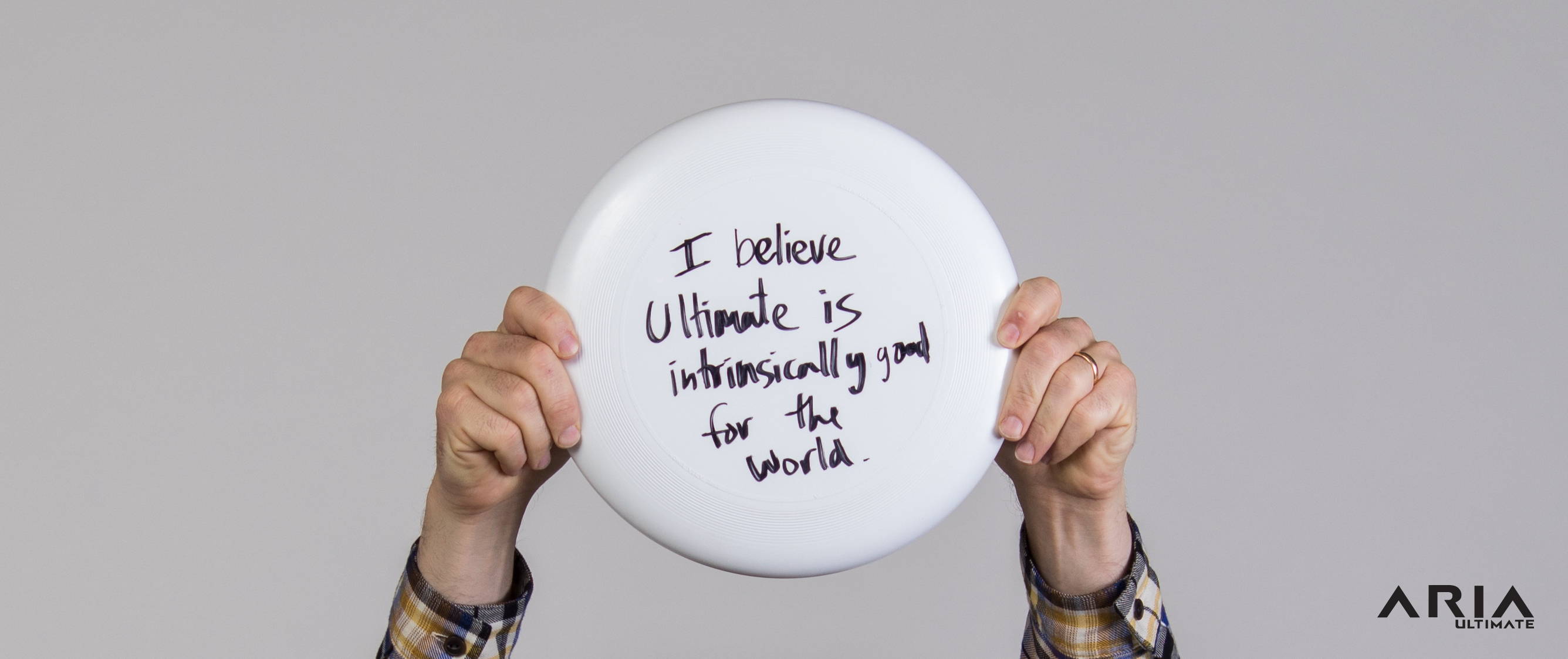 ARIA Discs is a rapidly growing company based in Seattle, WA, a hotbed for the sport of ultimate and innovative business models. ARIA is looking to change the way our sport interacts with discs and become the go-to leader for ultimate discs around the world. We are a fast paced team, with or without coffee, and we are dedicated not just to running an excellent ultimate company but a best practices operation across the board. We work in a fun, open-office, dog-friendly environment. We support and challenge each other, and we celebrate our customers as they are out there in the world making a difference, one backhand huck at a time. If this is something you would like to be part of, just email us. Tell us what you want to do, be it a school project or internship or a full on campaign to spread the sport and change the world. We are always open to new ideas.  
If you are interested in a position at ARIA Discs, see our current openings below. If you would like to be the first to know when new positions become available, drop us your email at the bottom of this page, and we'll keep you posted on all things ARIA, including the first announcement for openings with our team.
---
Possible internships available
We do not have a standardized internship program, but rather we try to identify strengths and growth points for candidates to see if we can offer them a good learning experience in a dynamic and unique company. If you want to be part of this team, fire us an email at zahlen@fivebamboo.com with a resume, cover letter, and a writing sample. We want to hear why you want to work with us, not why you think you are qualified. Timelines are flexible and part time in office in Seattle is an option.