Custom disc promotion for WUCC World Ultimate Club Championship Teams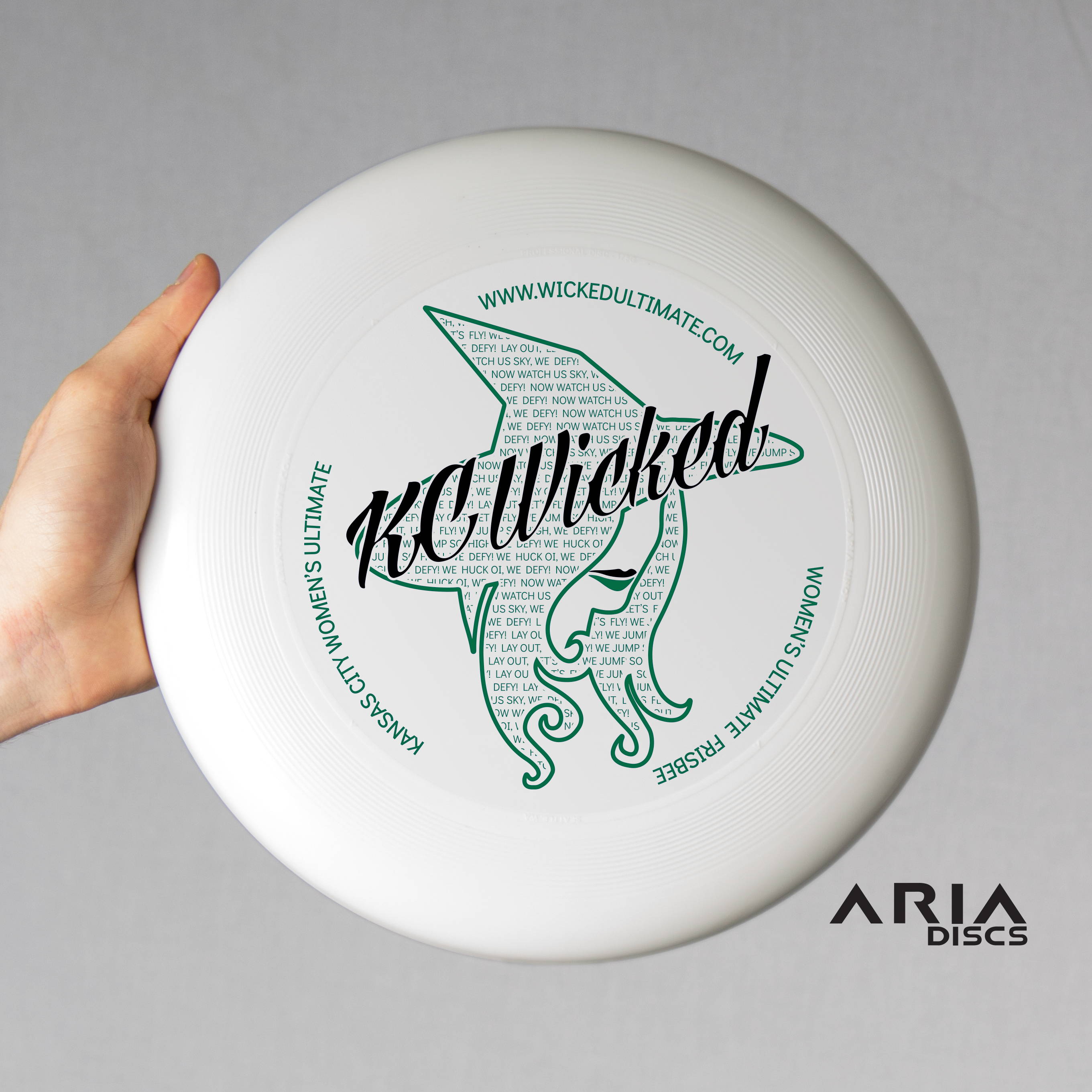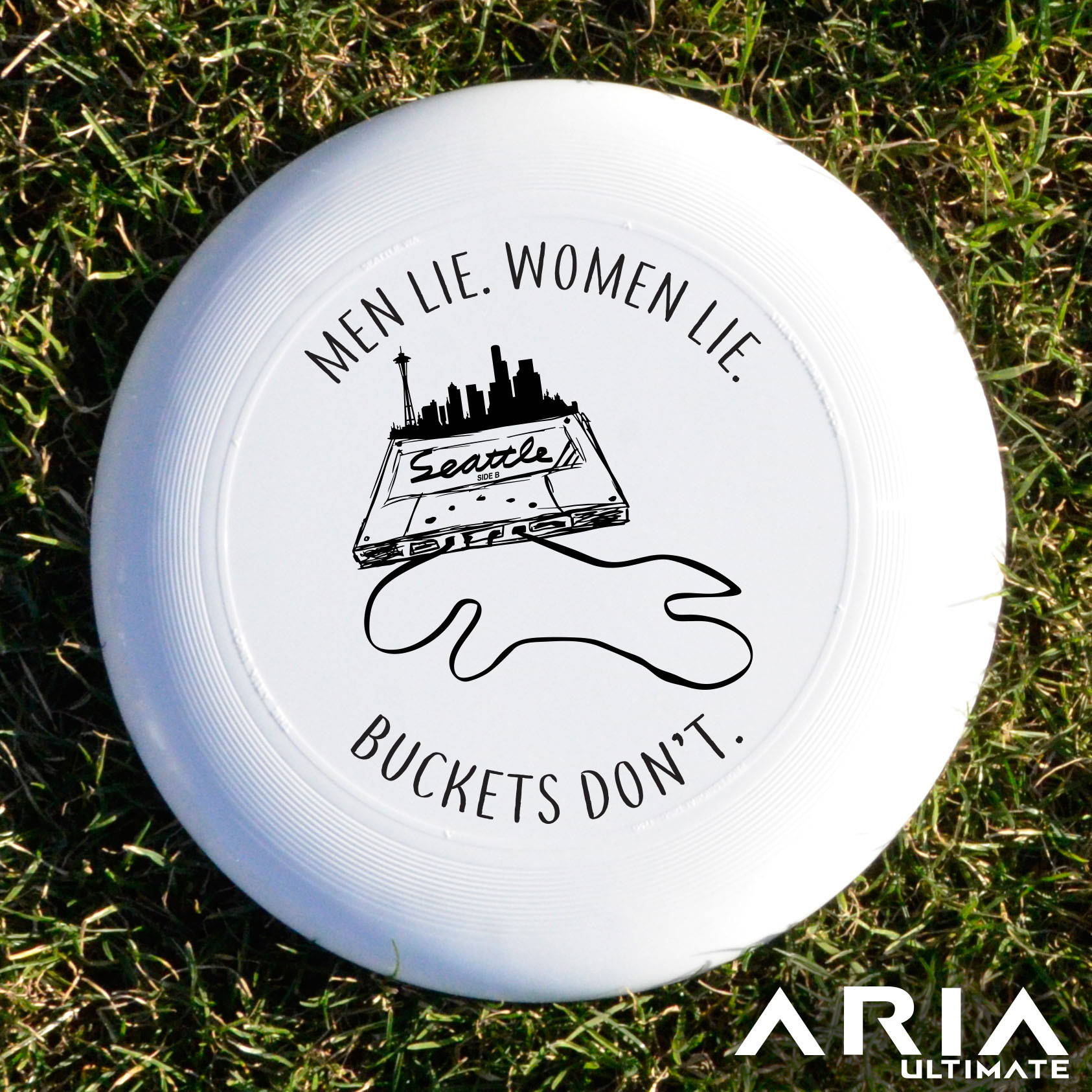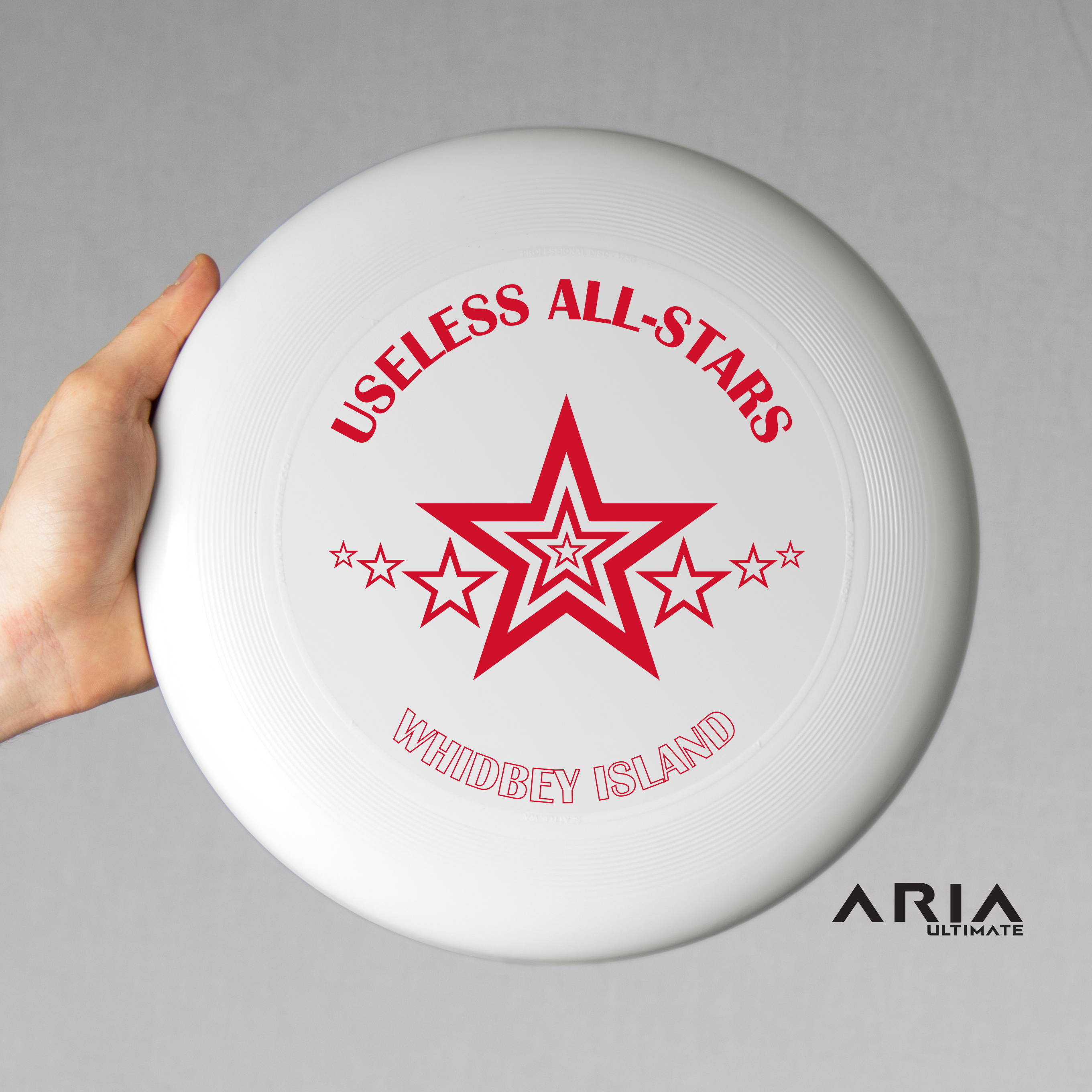 The club season is getting started and we're counting down the days until the opening ceremonies of World Ultimate Club Championships (WUCC)! We can't wait for teams around the world to come together in Cincinnati for what will surely be an incredibly exciting club worlds tournament.
If you haven't been introduced to ARIA Discs yet, here's a little more info:
Founded by ultimate players, ARIA has created a new disc that performs and feels the way you expect from your competition discs.

Our biggest technical improvement is in our plastic! The ARIA disc stays softer in really cold temperatures, holds its form better in really hot temperatures, and is friendlier on the hands when catching.

We're also the newest officially approved WFDF Championship Level disc!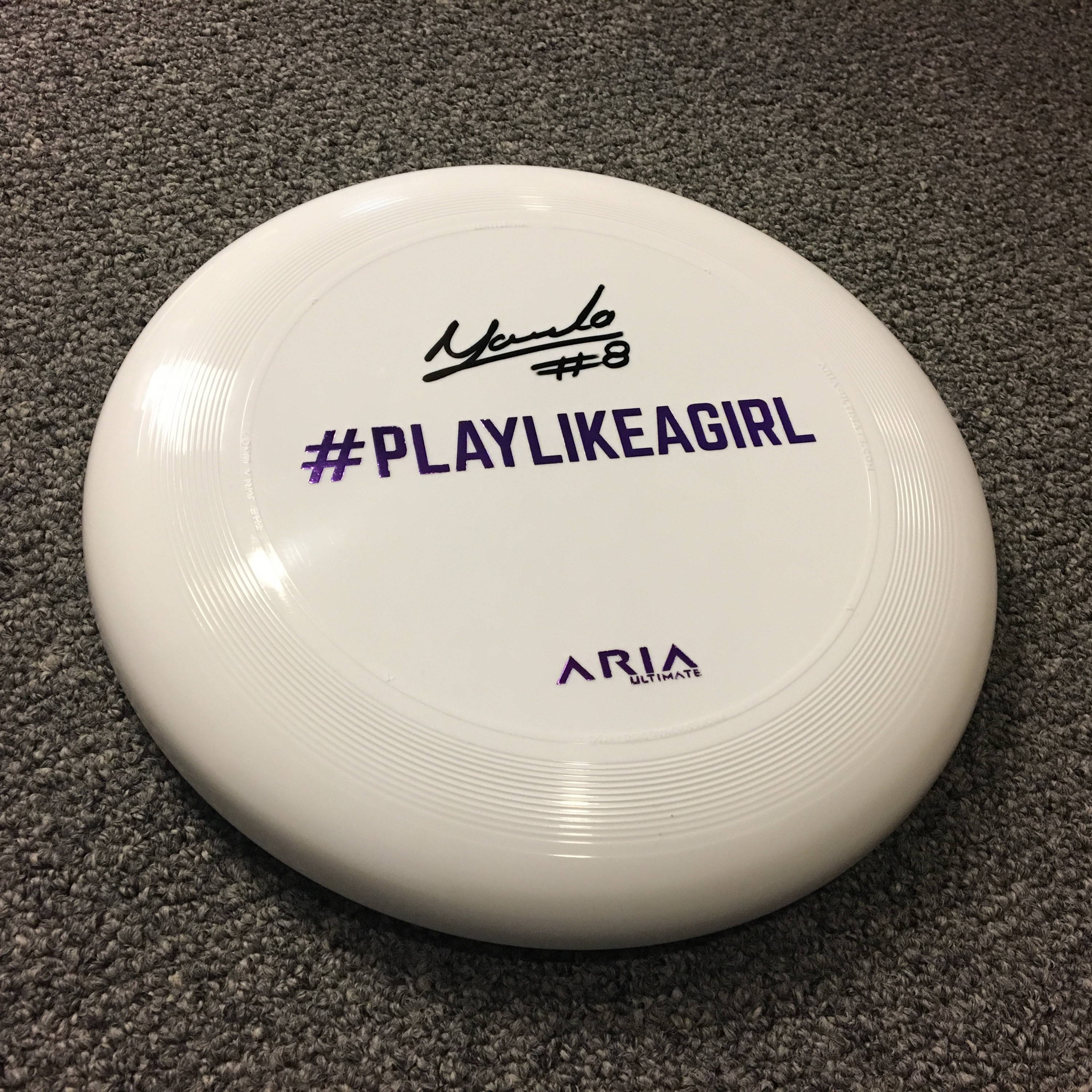 Manuela Cardenas signed disc
"I love the disc, I love the way it feels in my hand. I hope we can bring this to Colombia, this could be huge." -Manuela Cardenas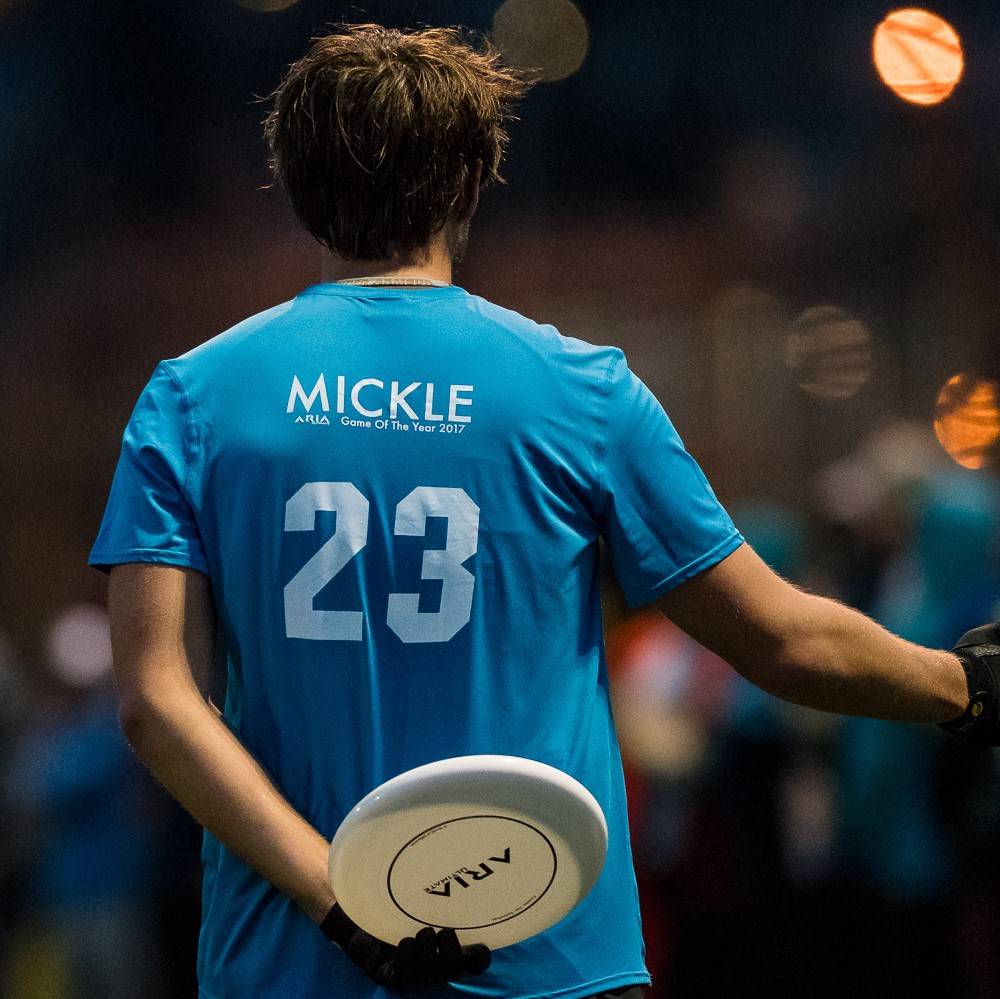 Jimmy Mickle at Game Of The Year 2017
"I don't know what to say, this disc is awesome." -Jimmy Mickle
We're committed to pushing the sport of ultimate forward not only through innovations in the instrument we use every day, but in the way we impact the whole world. We want to share the sport as far and as wide as possible because we believe that ultimate is intrinsically good for the world. That's why we've committed to a donation model where for every custom disc order of 100 discs, we donate 10 discs to one of our social partners. Here are a few organizations that we are currently partnered with.

To show just how excited we are, we're offering a promotion on custom-printed discs to teams attending WUCC: FREE graphic design help, FREE shipping, FREE handling, FREE delivery at the fields and NO taxes or duties. The minimum order is 100 discs, and the order deadline is June 7. Includes a 10-disc donation to our social partners!
100 Custom Printed 175g Official ARIA Discs
$6/disc (min. order quantity = 100)
Custom Design Metal Etched Print Plate
Artwork & Graphic Design Fee
International Shipping Costs
Customs charges, taxes, duties & VAT
TOTAL = ~$450 in Savings!
Send us an email at info@ariaultimate.com to start your order. The first 10 orders will receive a special bonus gift. If you have any other questions, please contact us! Our mission is to serve the sport of ultimate.